Special of the Month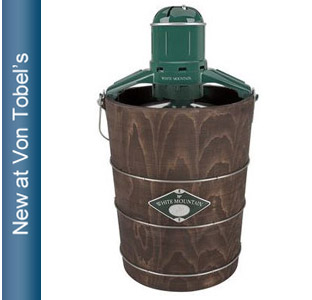 White Mountain® 6-Quart Electric Ice Cream Maker
Turn ice cream into memories! Old-time tradition meets a modern electric motor for making homemade ice cream in grand style. Create special family moments full of rich ice cream flavor and fond memories with homemade ice cream.
Regular $279.00 - with coupon only $229.00
(33102)
Click here to save $50.00!
Watch the video on White Mountain® Ice Cream Makers.